The prayer took place on February 16 at St. Sophia Cathedral in Kyiv on the initiative of the All-Ukrainian Council of Churches and Religious Organizations, the press service of the All-Ukrainian Church of Russia reports .

It is noteworthy that Unity Day was launched on February 16 - with the aim of strengthening the consolidation of society, strengthening its resilience in the face of growing hybrid threats, information and propaganda, moral and psychological pressure and invasion from Russia. By the way, the idea arose the day before, since the date was announced as probable for the offensive of the Russian troops.



The spiritual event began with the prayer "Our Father".

Prayers, words of blessing for the Ukrainian people and an appeal to God in defense of our country were said:
Epiphanii (Dumenko), Primate of the Orthodox Church of Ukraine, Metropolitan of Kyiv and All Ukraine;
Sviatoslav Shevchuk, Reverend and Head of the Ukrainian Greek Catholic Church
Viktor (Kotsaba), Bishop of Baryshevsky, Vicar of the Kyiv Diocese of the Ukrainian Orthodox Church;
Vitalii Kryvytskyi, Bishop, Ordinary of the Kyiv-Zhytomyr Roman Catholic Church;
Stanislav Nosov, leader of the Seventh-day Adventist Church in Ukraine;
Leonid Padun, Senior Bishop of the Ukrainian Christian Evangelical Church;
Anatolii Shengayt, Executive Director of the Kyiv Jewish Community of the Association of Jewish Religious Organizations of Ukraine;
Rustam Gafur, Sheikh, Deputy Supreme Mufti of Ukraine of the Spiritual Board of Muslims of Ukraine;
Hryhoriy Komendant, chairman of the AUCCRO, president of the Ukrainian Bible Society.
The event was also attended by representatives of the All-Ukrainian Union of Churches of Evangelical Christians-Baptists, the Ukrainian Church of Evangelical Christians, the Ukrainian Evangelical Church, the World Baptist Alliance, as well as the head of the State Service of Ukraine for Ethnopolitics and Freedom of Conscience Olena Bogdan.

At the end, the spiritual anthem of Ukraine "God the Great, the One ..." sounded.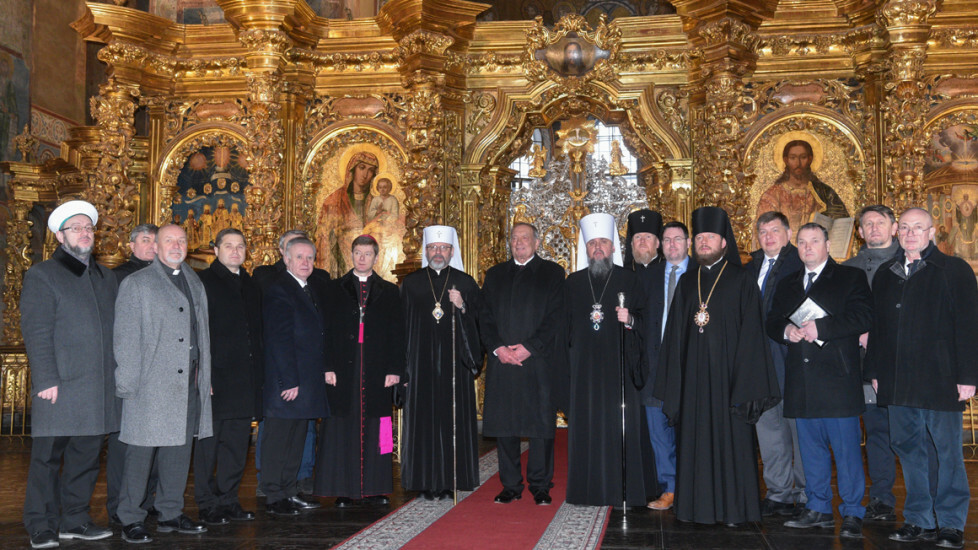 # Peace_and_development
foundation